Our Mission
To provide the best outreach for First Nations youth in Thunder Bay by empowering our generation through life-giving relationships.
Drop in and experience community with peers and a variety of activities and equipment!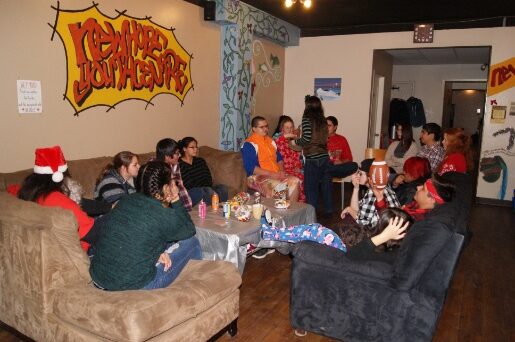 Computer access
Free WiFi
Pool table
Foosball table
Large projector screen
Video games
Musical instruments
Card and board games
Art supplies
Snacks and drinks
Friendly staff
Friday and Saturday, 7pm-11pm
Address:
1014 Victoria Ave East, Thunder Bay, Ontario
Pray for the Youth Centre.
The Centre opened in 2006 with the vision and leadership of a local church, New Hope Fellowship.

The New Hope Youth Centre aims to foster value and self-worth within First Nations youth by creating a safe and inclusive environment.

Youth aged 13-24 have the opportunity to participate in activities, engage in positive relationships, and become part of the Centre's community.
Interested in volunteering? Message us!